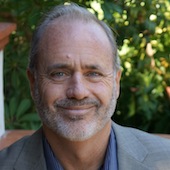 Mark Sorensen
Chief Executive Officer
Mark has over thirty years of experience in the application of GIS and related technologies to urban and regional planning and resource science, policy, and management, to over 220 projects in 65 countries around the world. Over the past 10 years he has been largely focused on the promotion and development of national and regional spatial data infrastructure initiatives, including programs in Oman, Lebanon, Jamaica, Bahrain, Libya, Yemen, Thailand, Afghanistan, Kashmir (India), Kurdistan Region (Iraq) and Abu Dhabi. Mark received his Master's degree from the Harvard Graduate School of Design in 1982 and is now based in Abu Dhabi.
---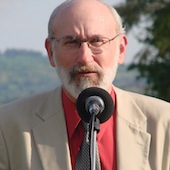 Dr. Dennis Garrity
Distinguished Senior Fellow, Evergreen Agriculture
From 1992 to 2002 Dr Garrity served as Regional Coordinator of the ICRAF Southeast Asia Programme, based in Bogor, Indonesia . He created the regional programme, and led the systems improvement research in the region to develop and evaluate agroforestry alternatives to slash-and-burn agriculture. He worked extensively on the development of conservation-oriented agroforestry systems for sloping uplands. He has been active in the development of institutional innovations related to farmer-led organisations in sustainable agriculture and natural resources management. He served as agronomist/crop ecologist and head of the Agroecology Unit at the International Rice Research Institute in the Philippines between 1982 and 1992. Dr Garrity has a BSc degree in agriculture from Ohio State University, an MSc in agronomy from the University of the Philippines at Los Baños, and a PhD in crop physiology from the University of Nebraska.
---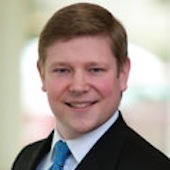 Dr. Jason Hartke
President
For 10 years, Jason Hartke has been a voice in Washington, D.C. for clean energy and the environment. As Vice President of National Policy, Jason works to advance the U.S. Green Building Council's national policy agenda and deliver the integrated environmental, economic and social benefits of green building policy solutions. In addition, he helps establish and oversee USGBC advocacy programs in sustainable communities, green schools and affordable housing. For the past five years, he has managed efforts that helped result in the passage of historic federal investment in green building and a tripling of green building policies at the state and local level. He has also built innovative collaborations with other organizations, such as the Sierra Club, the Center for American Progress, and ICLEI-Local Governments for Sustainability. Among his varied background, Jason served in the Clinton Administration, working in the West Wing of the White House in the Office of Intergovernmental Affairs, a policy and outreach team that serves as the president's liaison to state and local elected officials throughout the country. While there, he promoted the president's policy initiatives and worked closely with governors, mayors, state legislators and other state and local policymakers. As a reporter with the Connection Newspapers, Jason covered state and local politics, real estate, land use, and community affairs, winning multiple awards. Jason serves on the board of the Babylon Project, a small non-profit focused on spurring the uptake of municipal residential retrofitting programs modeled on the success of the seminal program developed in Babylon, N.Y. Jason received his Ph.D. in public policy from George Mason University. He holds a master's degree in journalism and mass communication from the University of North Carolina at Chapel Hill.
---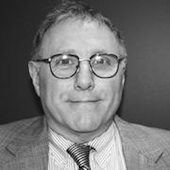 Dr. Jonathan Haskett
Sr. Vice President, Food Security and Land Use
Focuses on ways to combine climate change mitigation and adaptation, land use and poverty reduction in the developing world; most recently was principal scientist for climate change with the World Agroforestry Centre in Nairobi, Kenya, where responsibilities included development of a system for carbon measurement and monitoring that can be applied on mixed-use agricultural and forested landscapes; was an assistant researcher and lecturer in geography at the University of Maryland, College Park, working on the long-term acquisition plan for the Landsat-7 earth-observing satellite; as a Peace Corps volunteer in Ecuador, assisted indigenous communities with soil conservation, agroforestry and mapping of the landscape carbon resource; conducted research on the effect of climate change on agriculture while serving as a postdoctoral scientist with the U.S. Department of Agriculture's Agricultural Research Service; Ph.D., soil science, University of Minnesota
---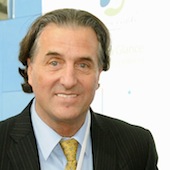 Raymond Chavez
Sr. Vice President, Communications and Program Development
Raymond Chavez is a Senior Program Development Specialist – with more than 25 years of experience with project design, strategic planning, public-private partnerships, fundraising and communications for U.S. and international sustainable development programs that integrate biodiversity conservation, climate change, sustainable agriculture, marine resource conservation and ecotourism. Mr. Chavez works extensively with sustainable development program funding organizations that include private foundations, U.S. government, multilateral banks, bilateral donor agencies and private corporations. Mr. Chavez has extensive experience with multimedia communications for live events, cause-related marketing and public relations for large-scale international conservation and sustainable development programs. This includes his work as an award-winning writer, director and producer of documentary films for National Geographic, Discovery Channel and PBS, as well public-awareness programs for television, Internet, radio and print. Recent live events, for which he has served as a Senior Producer include the Eye on Earth Summit in Abu Dhabi - a partnership with the Environment Agency - Abu Dhabi and the United Nations Environment Progarmme (UNEP). His responsibilities with the Eye on Earth Summit included securing the following world-renowned speakers: President Bill Clinton, UN Secretary-General for Rio+20, H.E. Sha Zukang, Dr. Jane Goodall, National Geographic Explorer-In-Residence, Dr. Sylvia Earle, Google Earth Outreach Founder - Rebecca Moore, Institute of Liberty and Democracy President, Hernando de Soto, Amazon Surui Indigenous Chief, Almir Surui, CNN Environment Correspondent, Philippe Cousteau and more than 50 other speakers. Currently Mr. Chavez is working as a Senior Producer with the United Nation Conference on Sustainable Development (Rio+20). Raymond Chavez has a Masters Degree from Harvard University in Landscape Architecture and Environmental Planning and studied filmmaking at New York University Graduate School of Film.
---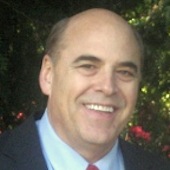 Alex Fassbender
Chief Technology officer
Alex Fassbender is an innovator and inventor in the fields of energy and water with four R&D 100 awards and 14 patents. His seminal contributions to the field of carbon capture and zero-emission clean-coal technology have earned him appointments to the National Coal Council by Energy Secretaries Bodman and Chu. In addition to pressurized oxy-fuel and CARMON processes, he led the technical development and commercialization of a cost-effective method to recover ammonia from wastewater treatment plants. He serves as Chief Technology Officer of the Earth Council Alliance where is applies his experience in product stewardship, sustainability and the energy-water nexus to pressing issues of our time. Mr. Fassbender advanced Product Stewardship at Lockheed-Martin Corporation where he evaluated the use of hazardous, scarce, rare earth and nano materials across product lines and developed strategic plans to reduce/eliminate business, technical and environmental risks. He led projects to evaluate the technical feasibility of advanced material and chemical processing methodologies to achieve corporate sustainability goals and improve design, performance, life cycle costs, manufacturability, and reduce or eliminate environmental waste/hazards. His team implemented a successful program to use reusable fixtures in place of disposable packaging for aircraft components resulting in a 50% savings, reduced handling time, and a 100% reduction in packaging waste. He joined ThermoEnergy Corporation as Chief Technology Officer and Executive Vice President in 1999 and provided strategic planning and project management for technology programs. He was the lead evaluator for all corporate R&D projects and made funding down-select decisions. He created innovations and led R&D program portfolio providing technical management oversight and performance tracking. As a corporate officer his duties also included risk identification/mitigation, milestone criteria achievement, and return on investment assessments. He assembled a team of international R&D team partners comprised of the ThermoEnergy, University of Nevada, Reno, CANMET, Reaction Systems Engineering and Babcock Power. In 2006, he participated in a trade mission to China led by Commerce Secretary Gutierrez. In 2008, he participated in a professional mission to China organized in concert with the past president of the Water Environment Federation. At the Pacific Northwest National Laboratory he served as an early change agent implementing the technology transfer mandate of the Bayh Dole Act. His assigned portfolio included advanced research programs focused on both government and industry funded clean energy and environmental research projects. His team solicited research proposals across all PNNL technical portfolios, developed evaluation criteria, participated in proposal evaluation; established research funding priorities based on commercialization potential of selected projects, and managed an Intellectual Property (IP) portfolio from basic research through prototype stages. He received awards for Excellence in Technology Transfer from the United States Federal Laboratory Consortium in 1988 and 1995. He is a Registered Professional Engineer and earned his Master's degree in Chemical Engineering in 1988 and his MBA in 1980. His MBA thesis was based on the experience of Battelle Development Corporation and titled 'Valuation of Technological Innovation'.
---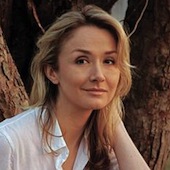 Alexandra Cousteau
A National Geographic "Emerging Explorer," filmmaker and globally recognized advocate on water issues, Alexandra Cousteau continues the work of her renowned grandfather Jacques-Yves Cousteau and her father Philippe Cousteau, Sr. She has mastered the remarkable storytelling tradition handed down to her and has the unique ability to inspire audiences on the weighty issues of policy, politics and action. Alexandra is dedicated to advocating the importance of conservation and sustainable management of water in order to preserve a healthy planet. Her global initiatives seek to inspire and empower individuals to protect not only the ocean and its inhabitants, but also the human communities that rely on freshwater resources.